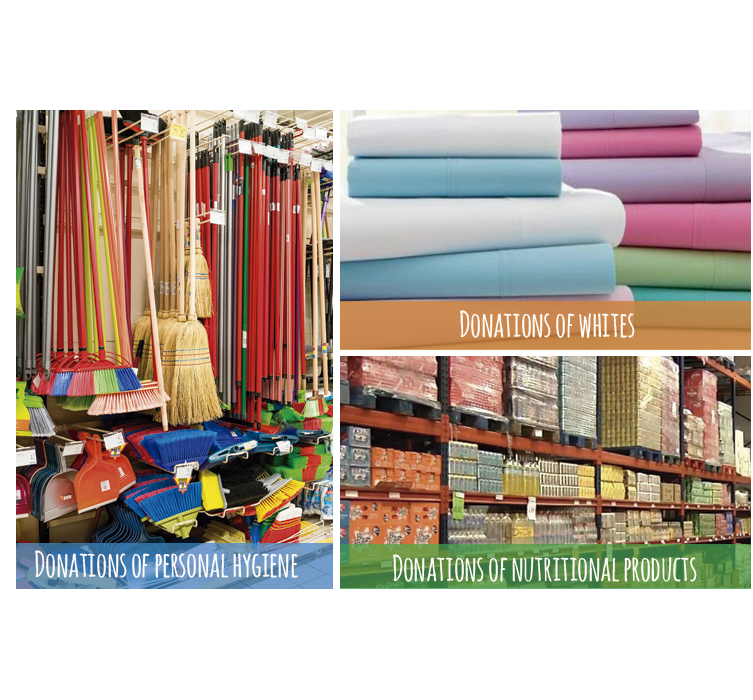 The comprehensive treatments that the hospital offers is due, to a great degree, on the in-kind donations that are received. 
The support provided directly impacts in the reduction of treatment´s desertion rate. Thanks to the support of people who donate groceries and nutritional products a reduction in the treatment´s desertion rate has been achieved from 42% to 1.6%, today more children have hope to live. 
There also exists a catalog with needs which include equipment and particular supplies used in the treatment against pediatric cancer.
Some of the needs are:

 Donations of cleaning Products: disinfectant, chlorine, ball soap, dish soap, cleaning paper, trash bags, amongst others. 

Donations of Personal Hygiene Products: Toothbrushes, bathroom soap, toothpaste, shampoo, alcohol in gel, nail clippers, cotton swabs, body cream without alcohol, mouth wash, wet towels, amongst others. 

Donations of Groceries for the Shelter: Rice, beans, sugar, oil, oatmeal, Incaparina, pastas, amongst others. 

Donations of Nutritional Products: Milk powder, oatmeal, powdered and liquid Incaparina, Ensure, Pediasure, meal lite, gruel, cereals, juices, flavored  FrescAvena, fruit compote, integral cookies, crackers, amongst others.

Donations of Whites:  Sheets, pillow covers, bath towels, hand towels, sheet covers, amongst others. 
If you wish to expand this information you can write to:

  sara.altalef@ayuvi.org.gt

  or communicate to: +(502) 2328-9600 Ext. 225