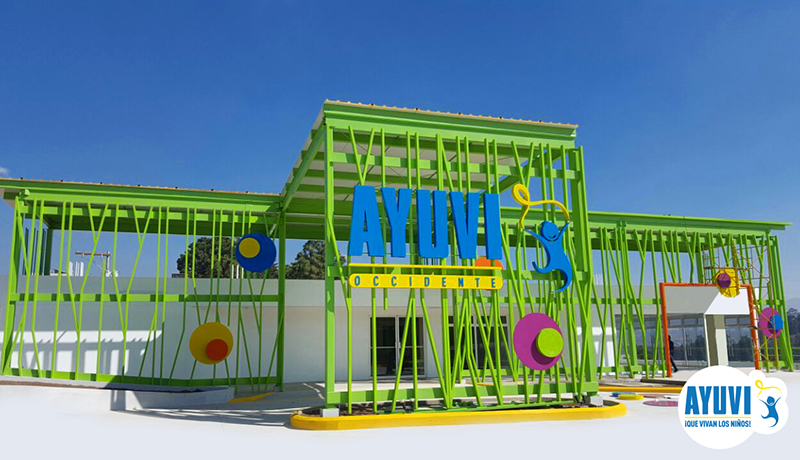 AYUVI- Occidente clinic is inaugurated!
We are thrilled to announce the inauguration of our satellite clinic AYUVI Occidente on February 16 th 2017.
The clinic will allow us to expand and provide our services closer to patients from the Western Highlands, representing 38% of the patients currently attended at our hospital. It will allow to decentralize our out-patient and diagnosis services, avoiding long trips for our patients and families.
Which services will the clinic provide?
Out-patient attention to patients from the Western Highlands.
Chemotherapies.
Attention to patients with minor complications.
Patients' treatment follow-up and diagnosis.
Which are some of the clinic´s main areas?
External waiting room area
Reception
Internal waiting room area
Staff dressing room
Security station
Weight/ measurement and vital signs area
Area to take blood samples
Laboratory
Medicine dispatching area
Pharmacy
Sterilization area
Chemotherapy room.
Isolation area
Clinics
Emergency room
Storage room
Administrative offices AYUVI/UNOP
Multi use room
Bathroom
Cafeteria
Social Work
Area for clinic´s disposables.
Visit AYUVI- OCCIDENTE: Final diagonal 15, 7-33 zona 5, Colonia Las Rosas
Xela, Quetzaltenango, Guatemala.

  Comunícate al: 2317-7800 ext. 701